Dizviz Production Nagpur Metro Work is in News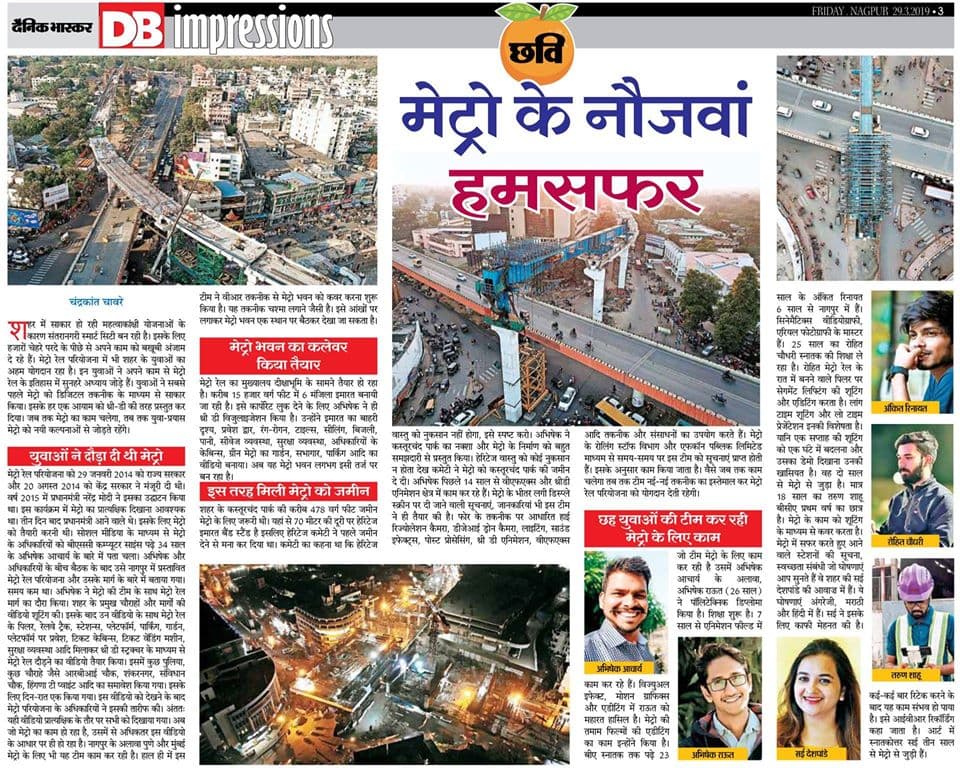 Looking @ Our work with #NagpurMetro Daily Newspaper #DainikBhaskar#DBImpression has covered our story. Thanks to the dainikbhaskar_ Team.
दैनिक भास्करच्या नागपूर आवृत्तीचे खूप खूप आभार… आमच्या नागपूर मेट्रोच्या कामांची दखल घेऊन आज दैनिक भास्करच्या नागपूर आवृत्तीने मी आणि माझ्या चमूची दखल घेऊन स्टोरी प्रकाशित केली.
#DizvizProduction#Dizviz#Nagpuranimation#Nagpur3d#Nagpurgraphics#Nagpurdesign#NagpurVFX#DizvizAnimation#CareerCourse#hollywood#creativity#careerinvfx#career#job #Creativity #passion#Nagpur#Orangecity — at Dizviz Production.